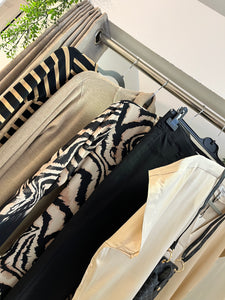 New Season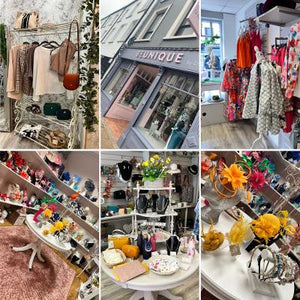 Be Unique by Emma
Fashion & Accessory Boutique
NEW STOCK EVERY WEEK
I have a Private Special Occasions Room filled with Fascinators, Clutch bags, Bridal Jewellery and so Much More, opened Tuesday to Saturday 10-5pm, No appointment required (this department is not online)
My Website is Updated Daily with on Trend Fashion pieces at Affordable Prices mostly in sizes 8-14
About The Shop
I have always loved fashion in particular accessories, after completing my degree in fine and applied Arts and working as an Art teacher for a number of years I decided to open my business in April 2011 making jewellery and fascinators from a small studio in Bushmills.
By 2017 I was married with 2 children and my husband talked me into relocating to slightly larger premises in Ballymoney,  with more room I was able to expand my range and began selling various accessories including handbags, scarves and jewellery.  
Another relocation in September 2020 and I have even more room to bring you the most fabulous Accessories for every occasion!
I would describe my shop as a Fashion & Accessory Boutique, I am a strong believer that the right accessories can completely transform an outfit.
My shop is constantly evolving and now in 2022 I have even more fabulous ladies fashion pieces with deliveries arriving every week.
I still make headpieces, but it's strictly 4 per month- life is busy with 3 amazing children- Baby Campbell was born in October 2021- I am very blessed!
For more information on the special occasions room follow this link
"Fashion is what you buy- Style is what you do with it" (Coco Chanel)